Hi!
Black Friday Bargains are here! Offers are good from today through
Monday at 6 p.m. Eastern time
.
Cricut Art Philosophy-
15% off PLUS a FREE A size Stamp Set. $84.95 without Stamp of the Month, $89.95 with stamp of the month!
Here is how it works-
Did you already buy the Cricut Art Philosophy from me? Then I have a special for you.
Take 20% off any coordinating stamp sets!
Here are the details-
View list of coordinating stamp sets Here

Don't want the Art Philosophy Cartridge but want the stamps? Then take 10% off any of the stamps.
Here are the details-

More Specials available to anyone-
10% off any How To Books-

1
5% off The Exclusive Ink Organizer
Buy 3 Paper packets- get one FREE!

FIRST TEN CUSTOMERS that order will get a FREE SURPRISE GIFT! I will let you know when I invoice you if you are one of the first ten to order!

PLEASE NOTE- this is an offer that I am offering to my customers only. This is not an offer from Close To My Heart.
This offer is special for my newsletter customers. However, if you have a friend that is interested, please feel free to forward them this email!

Let the holiday rush begin... Happy Shopping!


---
Take a peek at this month's
Stamp Of The Month....Cherish The Day!
The cool thing about this cartridge is that it coordinates with the
Art Philosophy Cartridge!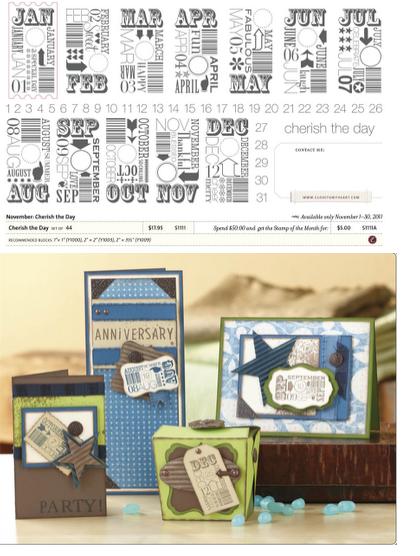 S1111 Cherish the Day

Wait... there is more!!!!!! During the month of November you can order the stamp set Holiday Wishes for only $5.00 with a $25.00 stamp purchase. This set is exclusive, not in the catalog, only available through the END of the month. It is a beauty... can't wait to make my Christmas Cards using this set! The retail value of this set is $17.95! That's a big savings! And you guessed it... THE IMAGES COORDINATE WITH THE CRICUT ART PHILOSOPHY!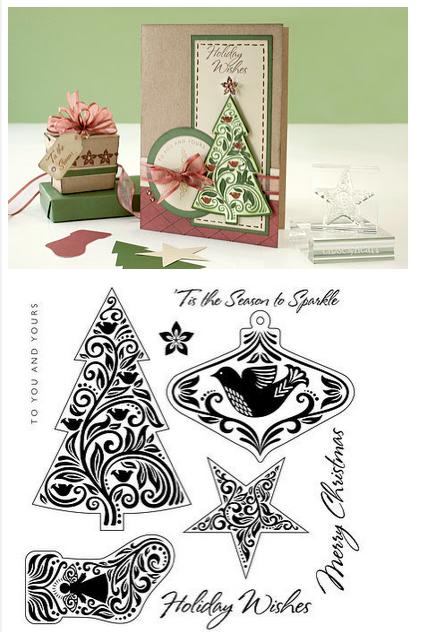 To sum it all up....

-If you spend $50 you get the November stamp of the month for $5.(retails price of $17.95)

-If you spend $25 in stamps, you get the Holiday Wishes Stamp Set for $5! (retail price $17.95)
-These two offers can be combined. For example, if you spend $25 in stamps and an additional $25 on anything else in the catalog you will get both stamp sets for a total of $10. That's a SAVINGS of $25.90!
View Catalog
Happy Thanksgiving!
Ho, Ho, Ho... bring on the holidays!
Suzanne Davis
Director
suzastampin@aol.com
http://suzastampin.myctmh.com
http://suzastampin.com